News
Sign Up to receive our monthly newsletters.
LATEST NEWS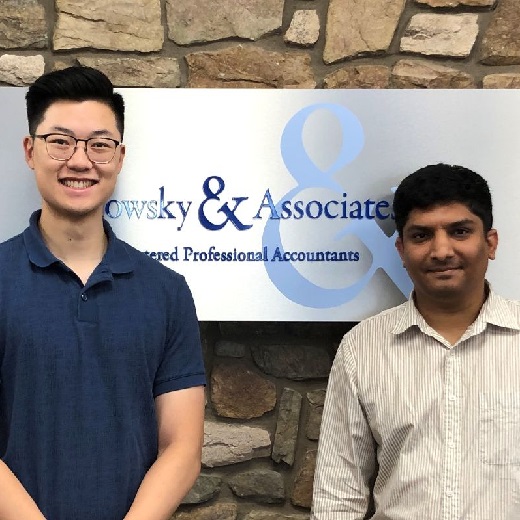 We Have New Faces in the Office!
Introducing our new junior accountants: on the left Andy Lu & on the right Meet Patel.
(Our guys are happy as they don't feel quite so outnumbered anymore!)
Do You Know About the Canadian Training Credit (CTC)?
The CTC is a refundable tax credit available to help defer the cost of eligible training fees, including tuition & other fees for courses you've taken throughout the year.
Read our July Newsletter for more details on the CTC, information on the Underused Housing Tax (UHT) & Gadowsky & Associates LLPs first ever service awards.
We have a lot of excellent corporate & personal tax specialists in-house as well as talented bookkeepers & payroll specialists. Contact us with any questions you may have & it could be the start of a beautiful relationship!
Not a subscriber? Sign up for our newsletter or visit our News Page.