News
Sign Up to receive our monthly newsletters.
LATEST NEWS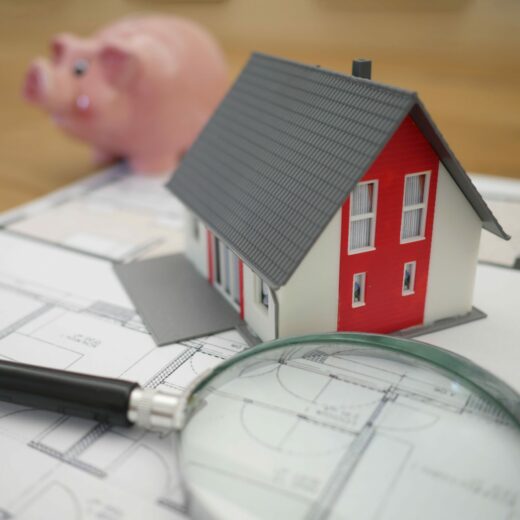 Buying a property is a big investment. It's often one of the most important & costly investments people make in their lives. When getting a mortgage, many buyers focus solely on the immediate steps they have to take & don't consider mortgage protection.
How do You Protect Your Mortgage?
You can protect your mortgage by buying insurance. It's an added cost, so if you decide to insure your mortgage, you need to understand the options available. This allows you to choose the plan that fits your situation, & protects you & your mortgage, if you become unable to make payments. Let's look at the three key types of insurance that will protect your mortgage. They are Lenders mortgage insurance, Mortgage protection insurance & Income protection insurance.
Lenders Mortgage Insurance
Often referred to as LMI, Lenders mortgage insurance is a one-off premium that's payable if you want to buy a home, but your deposit is less than 20% of the value of the property. LMI protects the lender if you're unable to repay your loan. The Lender adds the insurance premium to your total home loan amount, which means you'll pay more interest over the term of the loan. Paying extra interest is one of the main downsides of LMI, but it helps people enter the property market sooner. Something to remember with LMI, it does not protect you.
Mortgage Protection Insurance
This insurance protects you if you're no longer able to make loan repayments because of serious illness, injury, or death. Each policy varies depending on the insurance provider, but they generally offer trauma, death, terminal illness, & special injury benefits, usually paid in a lump sum.
Income Protection Insurance
Income protection insurance pays part of your lost income if you're unable to work because of a disability caused by illness or injury. This insurance can pay up to 85% of your gross income if you're unable to work because of partial or total disability. Each policy will have its own definition of disability & the level of cover provided will vary.
Do You Really Need Insurance for Your Mortgage?
If you don't invest in protecting yourself & your mortgage, you could end up in a costly financial situation. The worst case scenario is you could lose your home if you default on your mortgage payments. Many people look at the extra costs as they add up. However, the cost of mortgage protection far outweighs the risk of being unable to meet your financial obligations or support your family if you can't repay your mortgage. Consider how you will make mortgage payments if you lose your job, receive an injury or disability.
What's Right for You?
Many people have insurances attached to their health insurance provider, so double-check the coverage you already have before deciding on purchasing a new insurance plan. Then, check with the financial institution you're considering a mortgage with.
Please reach out if you'd like to discuss the protection that's right for your situation from an accounting perspective.
Photo by Tierra Mallorca on Unsplash