News
Sign Up to receive our monthly newsletters.
LATEST NEWS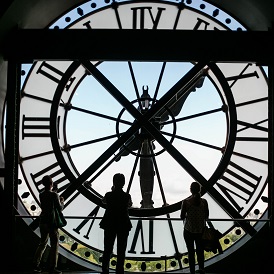 There are several time tracking apps on the market today. We've chosen 2 apps that integrate seamlessly with our accounting software. Both are highly rated by Xero & QuickBooks Online (QBO) which are our two main cloud-based accounting softwares. They are also highly rated on sites like PCMag, Getapp & Capterra.
Reviewers from companies & app reviewing sources alike think the key features needed in time tracking apps include: multiple users, cloud-based, GPS tracking, overtime notifications, analytics + reporting, project management & mobile apps.
The apps we've chosen have these features & more. They both have free trials; integrate easily with QBO & Xero; offer monthly & annual pricing options; include phone, email & chat support.
QuickBooks Time, (formerly TSheets), is a great time tracking app for small business owners. Their basic package offers a user-friendly experience with all the features needed for a complete timesheet tracking app. QuickBooks Employees can clock in & out with a single click. The mobile app allows employees to submit time wherever they are working, & employers can approve time remotely. Reporting, employee scheduling & team management are just some of the other features that make this a great time tracking app.
Integrating QuickBooks Time into Xero
Integrating QuickBooks Time into QBO
Deputy is a great time tracking solution, offering a full workforce management software complete with in-depth scheduling, staffing, & sophisticated time tracking. The software is simple to use and offers the most comprehensive features for the most affordable pricing options. Deputy can use previous point of sales or current sales information to help you know how many staff to schedule & when. It integrates with 40+ add-ons.
Deputy is also the only time tracking app to offer a Flexible weekly plan. This plan is the ideal choice for you, if your company has less than half your total staff scheduled in any given week. You get to keep all your employees on the plan for a low flat rate so you are ready to go when you need to scale up for a busy period.
If you need more information on these apps, contact us here!
Photo by Erik Witsoe on Unsplash