News
Sign Up to receive our monthly newsletters.
LATEST NEWS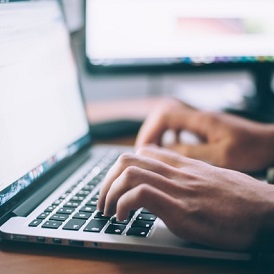 Have you heard of MyAlberta Digital ID? This is an account that lets you prove your identity online without paper documents or face-to-face visits. It gives you access to multiple government sites & services, while protecting your information and privacy.
Here is a list of some key sites & services you can access through just one log in:
1) My Service Canada Account – access & update Employment Insurance (EI), Canada Pension Plan (CPP) & Old Age Security (OAS) as well as access your Canada Revenue Agency MyAccount
2) MyHealth Records – find immunizations & lab reports as well as COVID-19 test results
3) MyAlberta eServices – pay for traffic fines, Alberta Parks passes, permit & licenses
4) Alberta Student Aid – apply for student loans, grants & scholarships for post-secondary students.
5) ApplyAlberta – apply for programs & transcripts for post-secondary
The list of sites & services is continually growing & expanding. Keep checking to see where you can link your account next.
Need help setting this account up? Contact us!
Photo by Glenn Carstens-Peters on Unsplash